Dental Hygiene Appointments
Consistent dental hygiene visits are vital to maintaining the health of your mouth and ultimately can help you keep your natural teeth for life. Our team of professional and dedicated hygienists will help guide you toward the best oral care possible.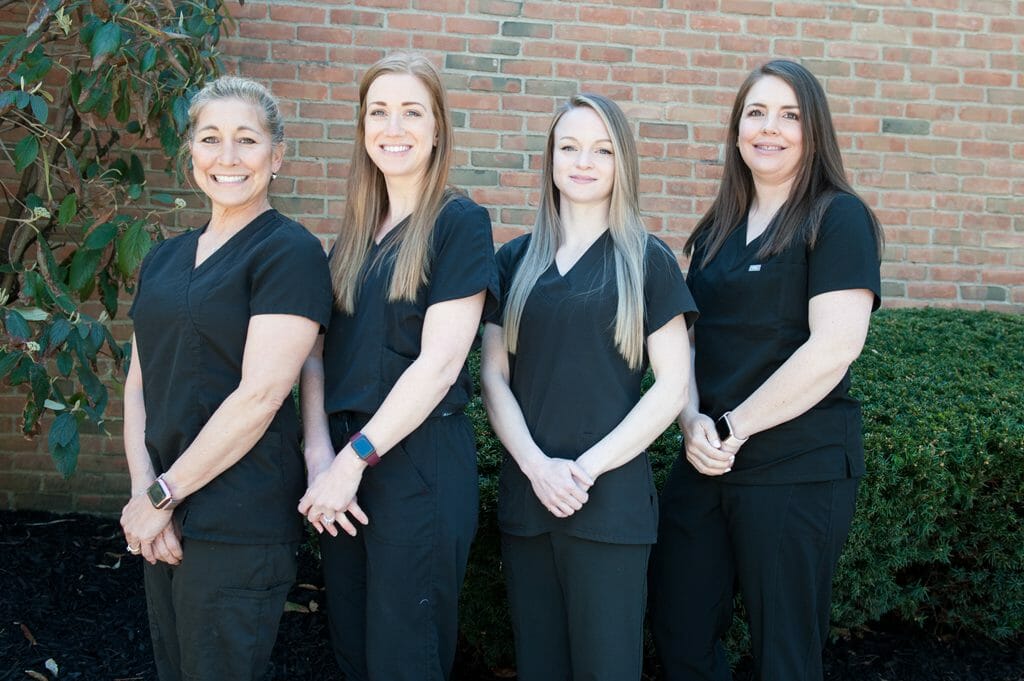 Who performs dental hygiene appointments?
Most teeth cleanings are performed by our dental hygienists. Our Dublin team has a combined amount of more than two decades of experience in the field of dental hygiene. All of our hygienists are highly qualified and skilled. And, just as important, every one of them loves what they do and will be happy to answer your questions.
What is involved in a typical teeth cleaning appointment?
1. A physical exam of your mouth
Before the actual cleaning process can begin, one of our dental hygienists will start with a physical exam of your entire mouth. Using the latest technology and tools, they will check around your teeth and gums for inflammation (an early sign of gingivitis) or other potential concerns.
2. Tartar removal

They'll then use a scaler, a small metal utensil, to remove tartar buildup around your gum line, as well as between your teeth. You may hear scraping, but there's nothing strange about it and it's simply a sign that tartar is being removed. The more tartar there is in your mouth, the more time the process will take.
3. Professional teeth brushing
After removing all of the tartar from your mouth, your hygienist will brush your teeth with a high-powered electric brush. This tool thoroughly cleans your teeth and further provides another opportunity to remove any tartar left behind. It's the best way to achieve a deep clean and protect the enamel, the strongest layer of your tooth. Don't forget to ask us for advice on brushing your teeth efficiently!
4. Flossing
Every one of the hygienists at Schneider Family Dental is an expert flosser! They can get deep between your teeth and work on any trouble spots. Especially where gums might be bleeding from the previous cleaning. They may also offer advice about best practice tips for flossing at home. 
5. Fluoride treatment
Your visit will likely end with a fluoride treatment. This treatment is used to protect your teeth, strengthen your enamel, and help fight against cavities for several months.
Why Choose Schneider Family Dental for Your Dental Hygiene Needs? 
At Schneider Family Dental, we have the knowledge and the expertise to give you the best dental experience. Contact us today to schedule your dental hygiene appointment!