Technology
We understand that a visit to your dentist may be a little overwhelming. At Schneider Family Dental in Dublin, Ohio, we want to assure you we will use the newest technologies to help diagnose and solve your dental health issues. We also want you to know technology is a tool which hasn't replaced our old-school approach to personal care. We make sure to merge that personal care with these tools to offer you the best services possible.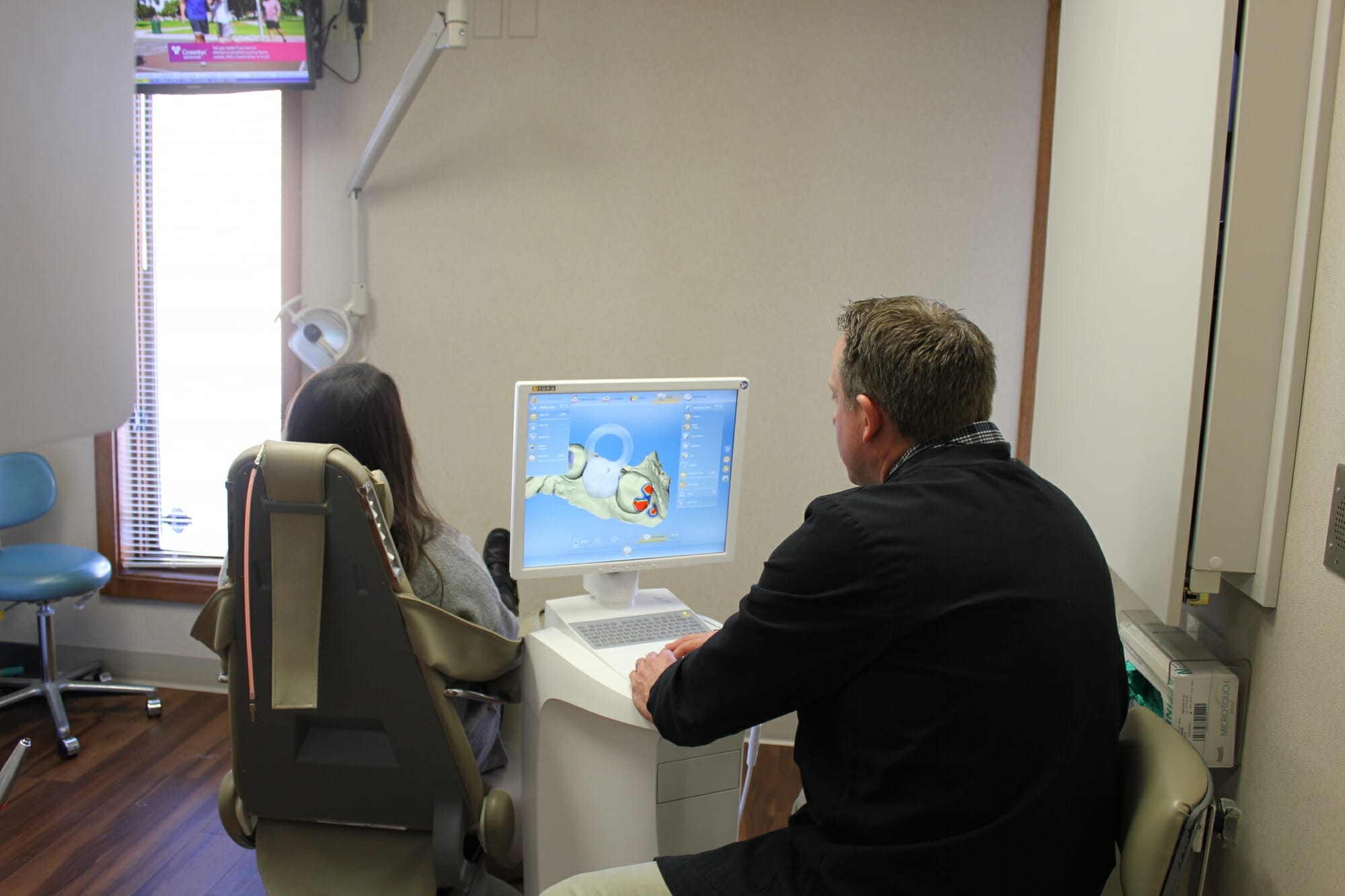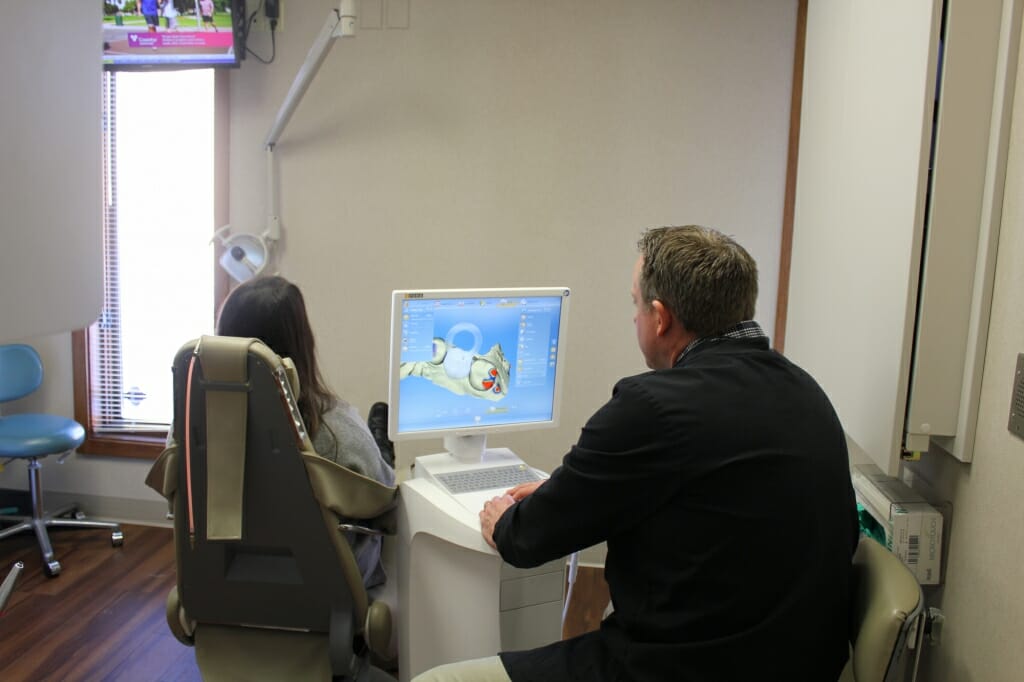 CEREC is one of the most exciting innovations to appear in modern dentistry. The Acronym stands for Chairside Economical Restoration of Esthetic Ceramics, or CEramic REConstruction. In short, CEREC uses CAD/CAM (computer aided design/computer aided manufacturing) technology to quickly take dental impressions and produce dental crowns precisely fitted to your tooth. This offers a convenience that is leaps and bounds ahead of previous technologies!
Schneider Family Dental uses CEREC to scan the damaged area and generate a 3D image. This image is incredibly accurate and allows Dr. Matt to produce a better fit for you. Once the image is generated CEREC is able to design a replacement and use the machine to create it from a block of high-quality ceramic. This provides a strong, tooth-colored material to restore your teeth to their natural strength and beauty. All of this in a single visit!
3D X-ray imaging technology captures extremely detailed, panoramic scans of your teeth. These high-resolution images allow us to better see and better assess the state of your dental health and provide you with better treatment.
With this tool, our ability to spot and diagnosis a dental issue is significantly increased. We're able to catch problems early and help you possibly avoid more invasive and costly surgeries as a result. As our patient, you can talk to us in full confidence that your treatments and recommendations are based on the most accurate information possible.
The Zoom Whitening procedure involves a combination of a 25% hydrogen peroxide gel and a specialized Zoom Advanced Power Chairside Lamp. The light from the lamp activates the gel, which breaks down on a molecular level and allows the oxygen to enter the enamel and dentin of your teeth to bleach the stained substances and break up discolorations. Usually, the process is a quick three sessions of about fifteen minutes each. Best of all, this process is safe and leaves the structure of the tooth unchanged!
As technology changes the world of dental care Schneider Family Dental will continue to offer the best and most modern options available to you. When installing implants we make sure to offer guided implant surgery for the most accurate and cost-effective results you can get. This multi-step process involves the use of CT scans to correctly assess your oral condition. The information provided by these scans allows us to manufacture a surgical drilling guide which gives us an exceptionally accurate "map" for installing dental implants. Guided implant surgery is precise, safe, and predictable.