Family Dentistry
Our name says it all. Schneider Family Dental is here to provide excellent dental care to you and your entire family. Think of us as your family's dental care advocates—seeking only the very best for your smile.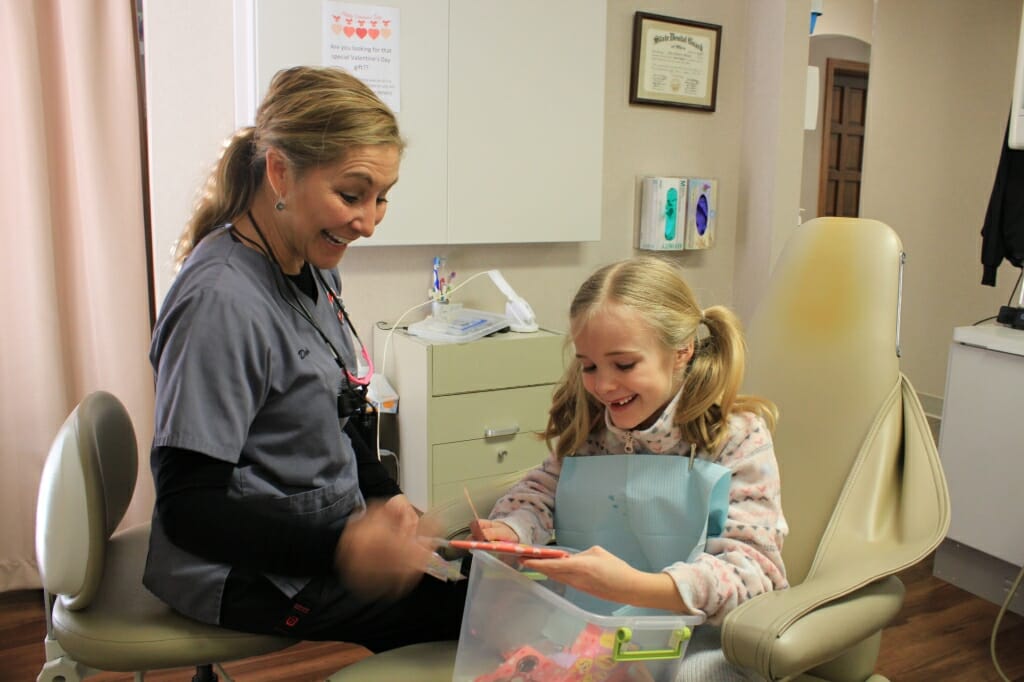 How do we keep you and your family healthy?
Regular Check-Ups
Early detection of conditions such as gum disease, tooth decay, and oral cancer is one of the best ways to ensure you maintain optimal dental health. This is paramount to our team at Schneider Family Dental as we strive to provide the best preventive care for your entire family.
We strongly emphasize patient education during your hygiene visit. Intraoral cameras allow us to project an image of an individual tooth or area of concern onto a chair-side viewing monitor as a visual aid. We also place a great deal of emphasis on home care, because consistent daily oral hygiene is key.
The Newest Technology
Schneider Family Dental has invested in the latest technology to help diagnose and treat our patients with the best equipment possible. We use digital x-rays, drastically reducing the amount of radiation exposure to our patients. Also, with CEREC technology we are able to create quality veneers and crowns in just one visit.
A Professional Team
At Schneider Family Dental we believe regular check-ups and cleanings play a large role in overall health. We will keep you on the right track and help you achieve your optimal dental health, all with an unparalleled professionalism and a few silly smiles, too.