Family Dentist in Dublin
Our name says it all. Schneider FAMILY Dental! Our goal is to provide the best family dental care to every generation of your family: you, your children, and even grandma and grandpa.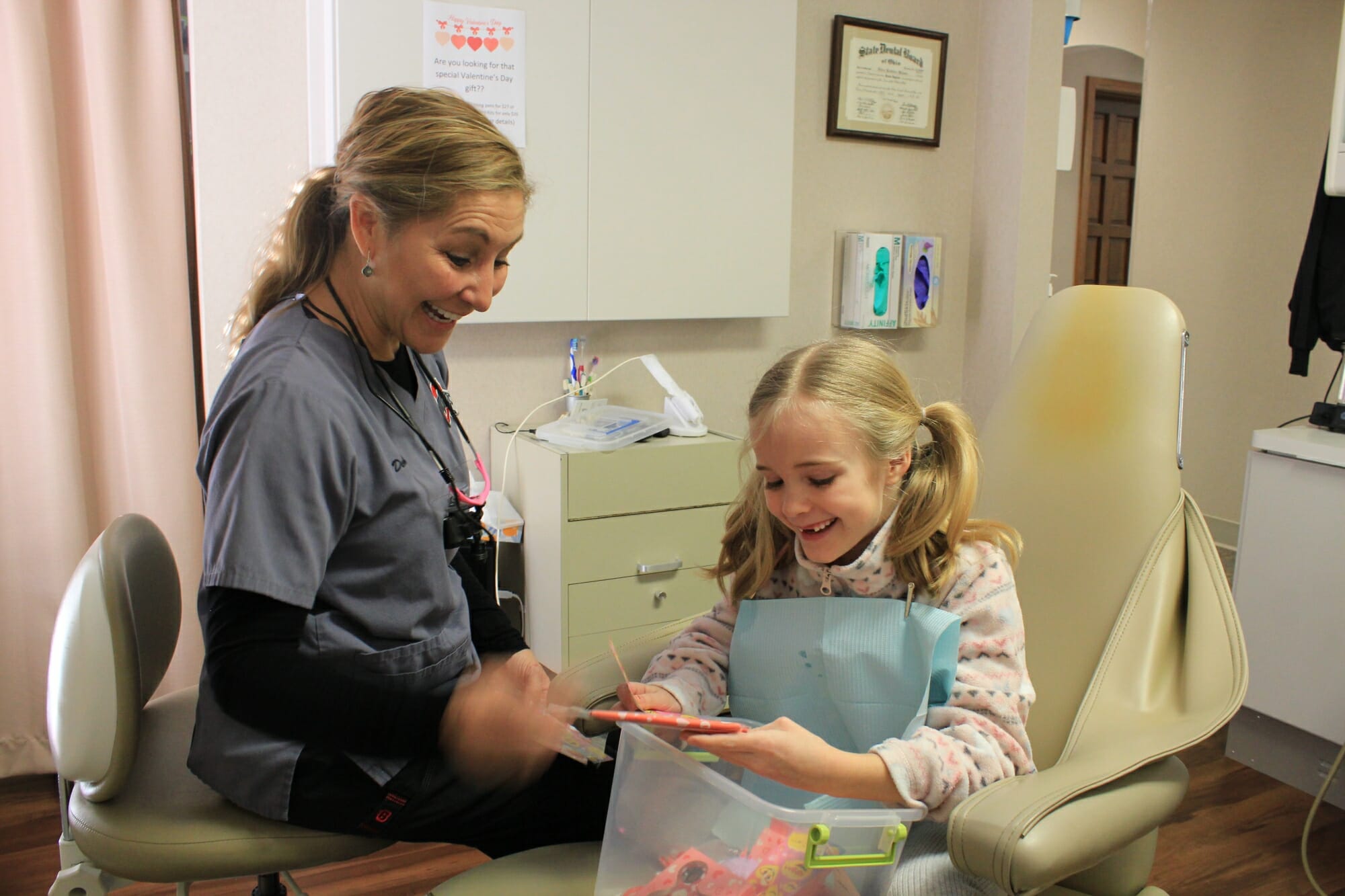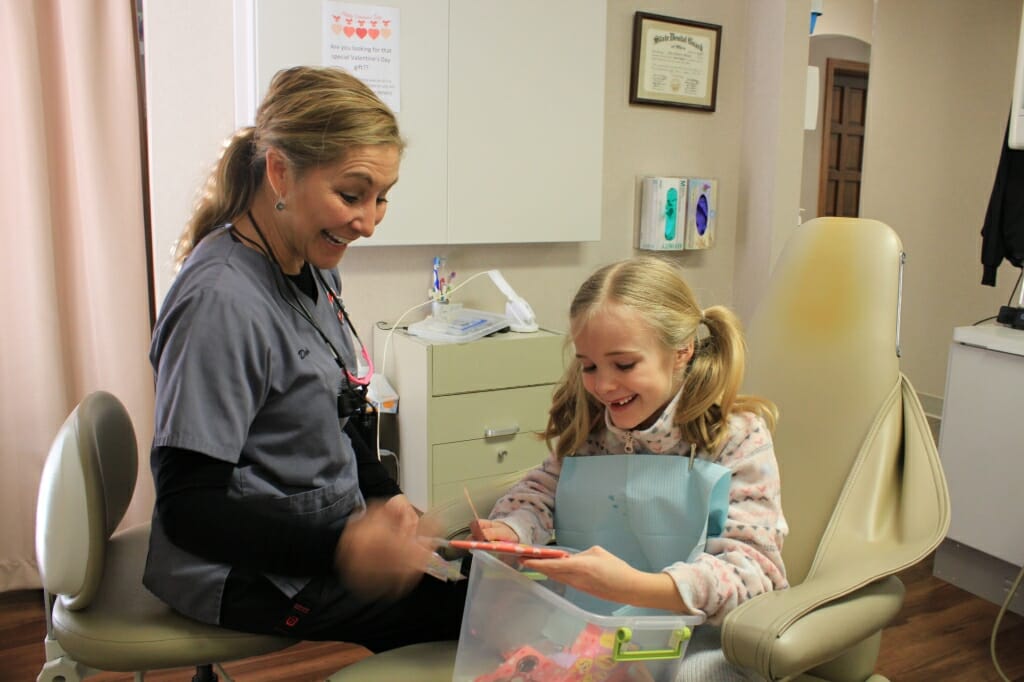 Every stage of life requires special dental care. For example:
Babies: We recommend seeing your child at age one or before the first tooth comes in, whichever comes first. Baby teeth might be small, but they're mighty, serving as placeholders for adult teeth so they need cared for and watched. 
Toddlers: Toddlerhood is the time children learn good habits such as brushing. It's also the time they learn to be comfortable in the dentist's chair, so be sure to schedule regular appointments for them and encourage brushing at home. 
School-age Children: This is a critical time for dental care! From ages 6-12, children lose baby teeth and gain adult teeth. Regular check-ups can ensure their teeth are coming in properly or determine whether they might need orthodontia or other specialized care. 
Teens: Hormonal changes, sports, and activities all can have a bearing on good and safe oral health. Teens should have cleanings and exams at least twice yearly as this is a prime time for cavities. Teens will also need to see their specialists if they have braces or retainers. 
Young Adults: As kids go off to college or move out of the family home, encourage them to keep up with their dental hygiene. They especially need regular cleaning and exams, and continuing at-home tooth care is also important. 
Adults: As we grow older, our teeth change. Staining from years of eating and drinking can become evident. Periodontal disease can creep up, and teeth may become loose or decayed. And, many adults want cosmetic procedures such as teeth whitening or veneers. 
Senior Citizens: The older we become, the more our teeth feel it! They've served us well for years and may be in need of some restorative work or even dentures, bridges and crowns. Bone loss and poor nutrition can also contribute to dental problems as we age. 
We love patients of all ages at Schneider Family Dental in Dublin, Ohio!
How We Keep Your Family Healthy 
Early detection of conditions such as gum disease, tooth decay, and oral cancer is one of the best ways to ensure you maintain optimal dental health. This is paramount to our team at Schneider Family Dental as we strive to provide the best preventive care for your entire family.
We strongly emphasize patient education during your hygiene visit. Intraoral cameras allow us to project an image of an individual tooth or area of concern onto a chair-side viewing monitor as a visual aid. We also place a great deal of emphasis on home care, because consistent daily oral hygiene is key.
Schneider Family Dental has invested in the latest technology to help diagnose and treat our patients with the best equipment possible. We use digital x-rays, drastically reducing the amount of radiation exposure to our patients. Also, with CEREC technology we are able to create quality veneers and crowns in just one visit.
A Professional Team
At Schneider Family Dental we believe regular check-ups and cleanings play a large role in overall health. We will keep you on the right track and help you achieve your optimal dental health, all with unparalleled professionalism and a few silly smiles, too.
Services Under One Roof
From check-ups of tiny teeth to the restoration of adult teeth, Schneider Family Dental in Dublin offers the services your family needs for a lifetime of excellent oral health!