Guided Implant Surgery
As technology changes the world of dental care, Schneider Family Dental will continue to offer the best and most modern options available to you. When implants are chosen for treatment, we make sure to offer guided implant surgery for the most accurate and cost-effective results possible.
What is Guided Implant Surgery?
Guided implant surgery is a multi-step process which begins with a diagnostic CT scan to correctly assess your oral condition. That scan is then used to create a radiological template. A final scan is taken with the template placed in your mouth. The information these scans provide is used to manufacture a surgical drilling guide which is placed in your mouth during surgery and provides an exceptionally accurate guide for Dr. Matt. Guided implant surgery is precise, safe, and predictable.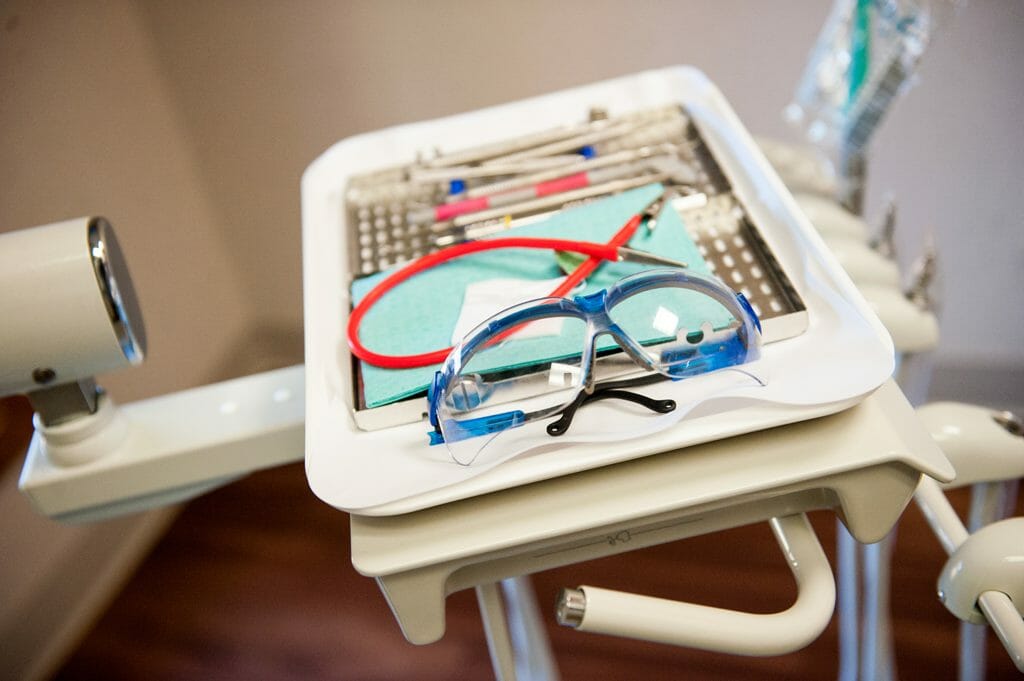 What are the benefits?
The CT scans used to create a drilling guide can indicate details like bone loss, the location of low sinus cavities, and the all-important nerve canals. This method allows Dr. Matt to pre-plan your surgery to a precise level of detail unheard of before. The best position, the depth, and the angle of the implant are all so exact that it removes virtually all possible risk from the procedure.
Another significant benefit to our patients is recovery from the surgery. The procedure is more thorough and less invasive, leading to an easier recovery. Additionally, this shortens the length of time the surgery requires. Perhaps most importantly, however, is the fact that you will experience much less pain—both during and after surgery.
Is Guided Implant Surgery right for me?
Guided implant surgery is especially helpful in cases of multiple implants, implants for retained dentures, or multiple bridgework. In freehand surgery, multiple insertions increase the risk of running into an unforeseen issue. A guide greatly eliminates these unknowns and provides increased comfort for our patients.
A guided surgery, however, is most likely not necessary in the case of a single implant. From beginning to end, the process requires much more time due to the several scans needed and the manufacturing of the guide itself. Such time and preparation usually aren't beneficial in the case of one implant.
To discover if you would benefit from Guided Implant Surgery call our Dublin office today at (614) 889-2211.