Sedation Dentistry
Our team at Schneider Family Dental in Dublin, Ohio, does our best to keep you relaxed and comfortable at all times. We understand dental anxiety for some patients can be a real obstacle to receiving much needed dental care, which is why we offer sedation dentistry. Sedation dentistry involves the use of different medications and sedatives to help you relax during dental procedures.
There are different levels involved in sedation dentistry. We will ask you a few questions and analyze your levels of anxiety before choosing which method is right for you.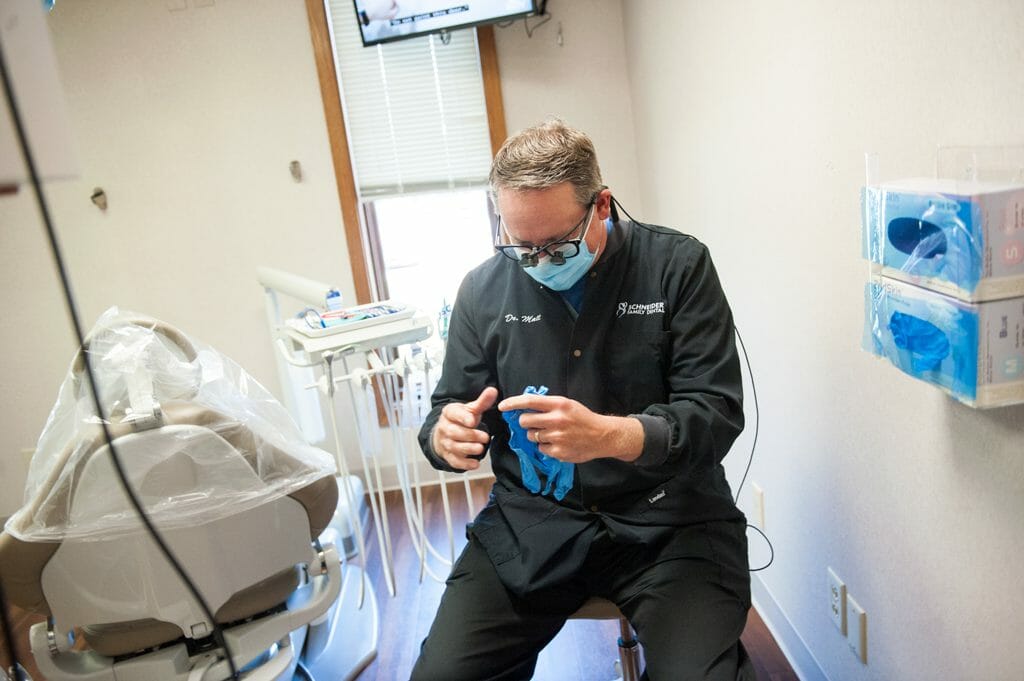 What types of sedation are available?
1. Nitrous Oxide
One of the milder sedation methods is inhaling nitrous oxide (otherwise known as "laughing gas"). This widely used sedation technique involves breathing in a mixture of nitrous oxide and oxygen through a comfortable nose mask. The gas will provide a relaxing and euphoric effect to keep you at ease during your treatment. A benefit of nitrous oxide is that it wears off just minutes after you take the mask off, and you can resume your normal daily activities.
2. IV
A more powerful sedative is administered intravenously (IV). This method helps to manage those with very intense levels of dental anxiety. During this sedation, as in all others, you will be monitored closely by a staff member. They will keep track of your breathing, blood pressure, and heart rate throughout your visit to keep you safe and healthy!
3. General Anesthesia

Some patients have severe dental phobias and may desire an even deeper sedation. With general anesthesia, a patient is totally unconscious. In this state, they cannot easily be awakened, and are completely unresponsive and immobile. This procedure involves the administration of anesthesia by an anesthesiologist in a surgical environment.
Is Anesthesia Safe?
Sedation and anesthesia have been used in dentistry for many years and are considered safe. Our staff is highly trained, qualified, and experienced in administering anesthesia. For your safety, it is important that you advise our staff of all current medications as well as any changes in your health since your last visit.
Is Sedation Dentistry Right for Me?
If you have an anxiety or phobia about dental treatment, you may be a good candidate for sedation dentistry. Along with anxiety, sedation dentistry can also prove helpful if you have a very sensitive gag reflex, have difficulty getting numb, or have very sensitive teeth.
Don't let the fear of the dentist stop you from getting the treatment you need. To find out how we can help you have an anxiety-free dental visit, call Schneider Family Dental today at (614) 889-2211.